Types of pronouns in English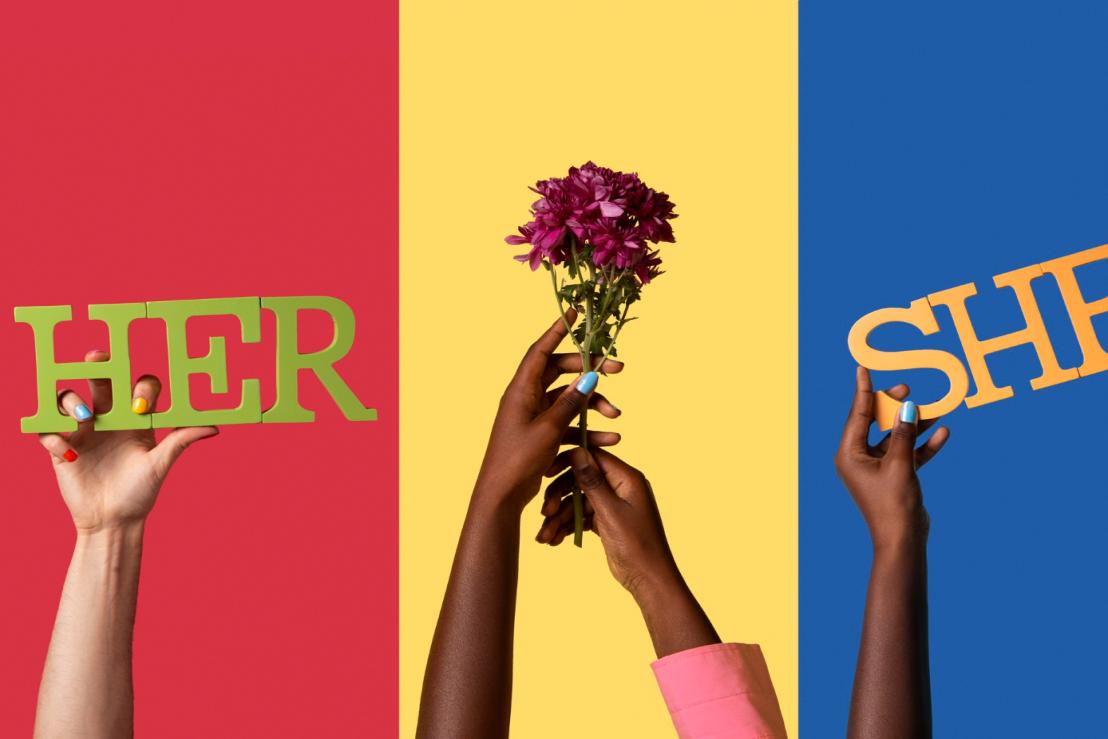 Personal
These pronouns refer to a person or thing, gender, person, and number. Other signs of a person are not named, since they are described by nouns. Personal pronouns include:
I
We
You
They
He
She
It
I visited him last Sunday.
We will have a very good holiday this summer.
Have you finished with this book? Can I have it.
Are they going to buy a new house in a countryside?
He brought me this delicious cake.
She does same thing every morning.
It was raining whole day yesterday.
Possessive
Possessive pronouns indicate that something belongs to the person being called. In other words, they answer the question "Whose?" and are brothers of nouns in the possessive case. Remembering them is easy enough, but it is important not to confuse the absolute and relative forms.
There are two forms of possessive pronouns: relative and absolute. The first is used together with the noun that describes, and the second - instead of it.
| | |
| --- | --- |
| Relative form | Absolute form |
| my | mine |
| your | yours |
| our | ours |
| their | theirs |
| his | his |
| her | hers |
| its | its |
Meet my best friend.
Give me your hand, please.
Our new cat is very funny.
Their house looks very big and beautiful.
His computer is broken.
Her new haircut suits her a lot.
The dog is very fluffy, its fur is everywhere, even in the fridge.
These pronouns are followed by a definable noun, but the pronouns of the absolute form are completely independent.
Whose phone is ringing? – Oh, it's mine!
I wonder whose car is parked outside? – Red one? It's ours.
I saw some books on the table. – They're theirs.
He was absolutely sure that dress was hers.
Interrogative
Here, probably, everything is clear from the name. Interrogative pronouns help build a question, acting as a so-called "question word". However, one must be able to distinguish them from each other, since not all interrogative words are pronouns. So the interrogatives are:
Who
Whom
What
Whose
Which
Who is that man staring at us?
Whom did you invite to the party?
Whose is that pen?
Which color should I choose?
What are you looking for?
Reflexive pronounce
Return the action to the one who does it. All these pronouns, regardless of their person and number, will be translated as "self", and the formation of such pronouns can be considered one of the easiest word formations in English. To form them, it is enough to add the suffix "self" to the possessive pronoun. To form the plural form, you need to add "selves"
He cooked the dinner himself.
They want to do this project themselves.
She saw herself in the mirror and liked the view.
Pointing
One of the most important types of pronouns for beginners to learn a language. Only four words, but how much use they make. As the name suggests, they are designed to indicate an object or object that can be either close or far.
This
That
These
Those
This house seems very old.
Look at that tree!
Oh my God! These flowers are beautiful!
Those books were given to me by my grandmother.
Negative
Negative pronouns are made to negate. Elementary, right? There are only five negative pronouns that are based on one "no". Since, according to the rule of no double negation, there can be only one negative word in a sentence, then it will be one of these pronouns, or an auxiliary verb with the particle not.
No
Nobody/no one
Nothing
Neither
None
We have no time.
Nobody knew that she decided to quit her job.
Nothing had happened.
Neither me nor my mom was aware of what was going on.
Indefinite
Used to express something indefinite, devoid of specificity. From the category of "I want something, but I don't know what". This includes all derivatives of "some" and "any", such as something or anybody.
I think I saw something behind the window. Go check it.
He just needed anybody to help him with this task.
Don't let this huge list with some obscure names scare you, because all these pronouns are easy to remember in the process of practicing the language.