Business letter with a request in English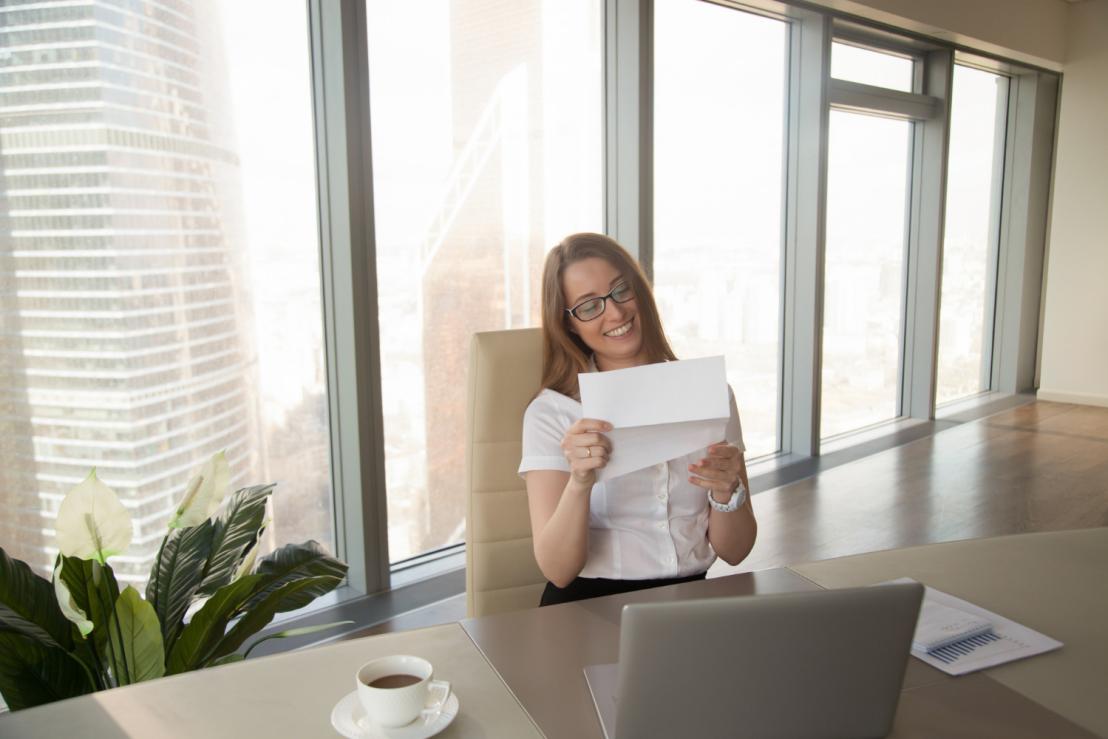 Perhaps, all of us at least once in our lives have seen that very moment in a foreign film, where the main character is not accepted for the desired position, or denied admission to the dream college. Everyone remembers those letters that upset to tears or even lead to hysterics.
The reaction of the recipient is, of course, very important, but it is even more important to correctly compose a letter of this kind so as not to be simply misunderstood.
Apology letter
Very often there are such cases when a failure occurs in the work, and you have to apologize for the inconvenience provided to the client. This can be either an increased waiting time or an order mixed up in the warehouse. In addition, you can apologize for the refusal. In such cases, an official letter will help to apologize, in which you need to state your anxiety about the situation that has arisen, explain the reasons for what happened, if any, and suggest ways to solve the problem.
- Please accept our sincere apology for the…
- I am very sorry to hear that you…
- Please accept our apology for the delay…
After the introduction, you need to describe the reasons that led to the occurrence of the conditions for which you have to apologize:
- It happened because
- We do not have any idea how it may have happened
And at the very end, we express our hopes that we did not disturb the process of the partner's work to offer a type of compensation for the inconvenience:
- We are very sorry that this unfortunate incident occurred and ready to…
- We will … in order to prevent such incidents in the future.
Rejection letter
When refusing to provide a service or send a product to someone, it is important to do it correctly and politely in order to avoid conflict with your client.
In a rejection letter, we report not the best news, so first you need to apologize, then describe the situation and the reasons for the rejection, and also express your hopes for improving further relations, if possible.
All this is written, of course, in a business style, taking into account all the norms and rules of business correspondence. A rejection letter can be a bit shorter than normal business correspondence, since there is no need to describe in detail the entire process that led to such a result.
It is important to express your regret about the rejection you are submitting, this is normal etiquette and will help show your interest in the job and professionalism.
So, here are a few phrases that you can use when writing a rejection letter:
At the very beginning, after treatment, you can use
I am writing to inform you that…
or
We regret to inform you that…
or
We hasten to offer our sincere apologies for…
This is followed by the refusal itself, but in a polite manner. Do not use reduced vocabulary, jargon, or ordinary everyday words. Everything must comply with the rules of business correspondence: short, polite and concise.
I have to tell you that we have to decline it as
… but we have to refuse/deny it
And in the end, we can thank you for your time, or the offer you received, and also say that you appreciate the time and effort spent.
- Thank you for your offer anyway, we appreciate your attention and time.
- Thank you for your time, best wishes in your business.