Drawing up a business plan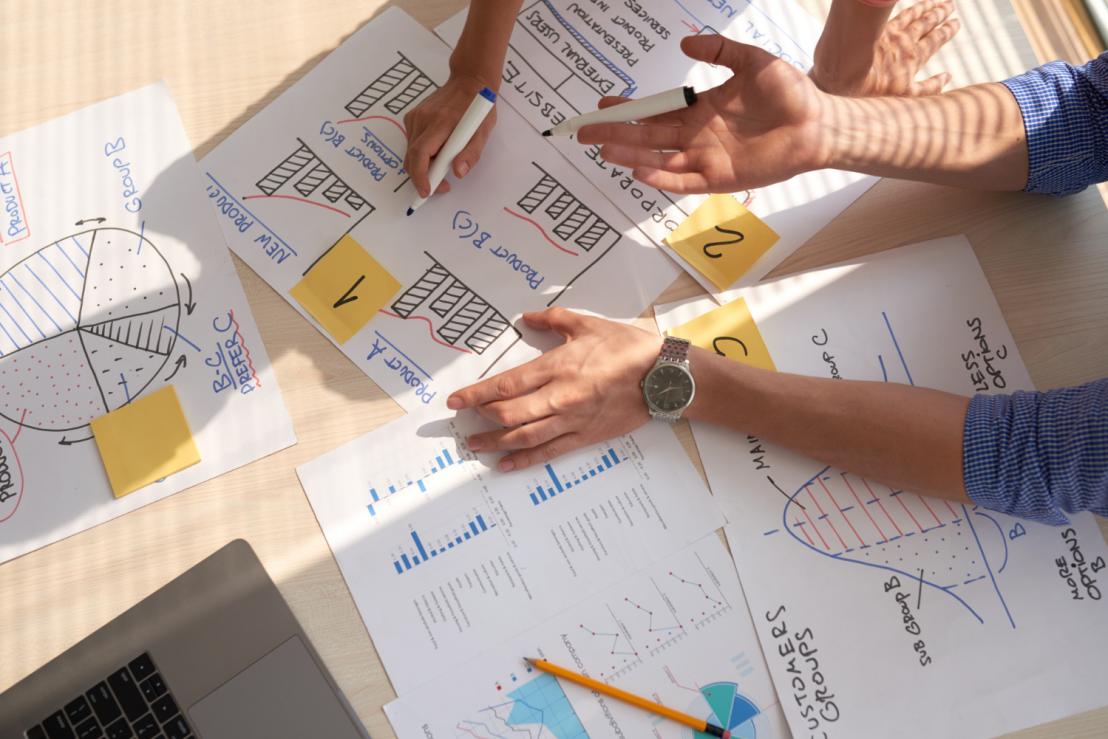 A business plan in English is an important and difficult step. It may be needed, for example, for a foreign investor, or when expanding a company. Drawing up a business plan involves the use of certain vocabulary and terminology of the relevant industry.
Structure
1. About the company
First, we describe the philosophy and mission of the company, briefly and concisely tell the story and benefits. The same section should contain geography, key departments, supply chains, market presence and company structure.
2. Products and services
Next, we describe the area in which the company operates, describe the market and competitive indicators, the methods of market analysis used, the profile of the buyer of goods and services, a description of the sales market and competitors.
3. Strategic plan
This section specifies the main objectives, product development strategies, success criteria, and market and pricing policies.
4. Marketing plan
This plan includes a detailed analysis of marketing activity, describes advertising and sales, and offers a sales forecast.
5. Management plan
Consists of a story about managerial activity and start-up investments.
6. Risks and risk reduction strategies
A very important point in which to assess market and financial risks. This also includes political and social, technological, criminal and environmental risks. Risk assessment is very important to the preparation of a business plan, because if the market or one of the other fundamental factors is not accurately analyzed, the whole plan can fail.
7. Financial plan
This includes all financial projections, proposals, summaries of all financial claims and transactions.
8. Applications
At the end, there may be additional tables, diagrams and documents presented as appendices. It is better to place all graphic components here too, so as not to clutter up the previous paragraphs.
Terminology
A business plan in English requires knowledge and correct use of the terminology of the particular industry for which it is being written. It is important here not just to know the words, but to be able to freely operate with them, because during the presentation of the plan, clarifying questions will be asked that can take you by surprise. To avoid this, we recommend to prepare in advance for all possible events and familiarize yourself with the peculiarities of your industry in the English language space.
Finance
pricing policy
sales forecast
financial risk
financial proposal
financial requirements
financial forecast
estimate
Marketing and forecasting
competitors
market analysis
strategy
forecast
marketing activities
advertising
market positions
business plan
current state
tender
Service and production
customer profile
success criteria
producing
service
client oriented
distribution channels
industry
Legal terms
agreement
proposal
policy
submit
long-term
terms and conditions
deal
These lists provide just some of the terms that will help you write your business plan in English. Each specific professional field has its own glossaries: medicine, technology, oil production, shipbuilding, social studies etc.
Peculiarities
If the design of a business plan depends on the company, industry and some other factors, then its structure should be clear and understandable. It is not allowed to use low vocabulary, jargon and any kind of colloquial abbreviations. You must use clear and understandable phrases.
For the most complete picture, the plan should use the vocabulary of the sphere of sales, jurisprudence, marketing, analytical research, as well as the vocabulary of a particular sphere of presentation.
If your level is below average, then in order to avoid mistakes and inaccuracies, it is better to ask professionals who can will help you quickly and efficiently prepare a plan and presentation. You can also take a business English course if you are in no hurry and want to do everything yourself.