How to write a resume in English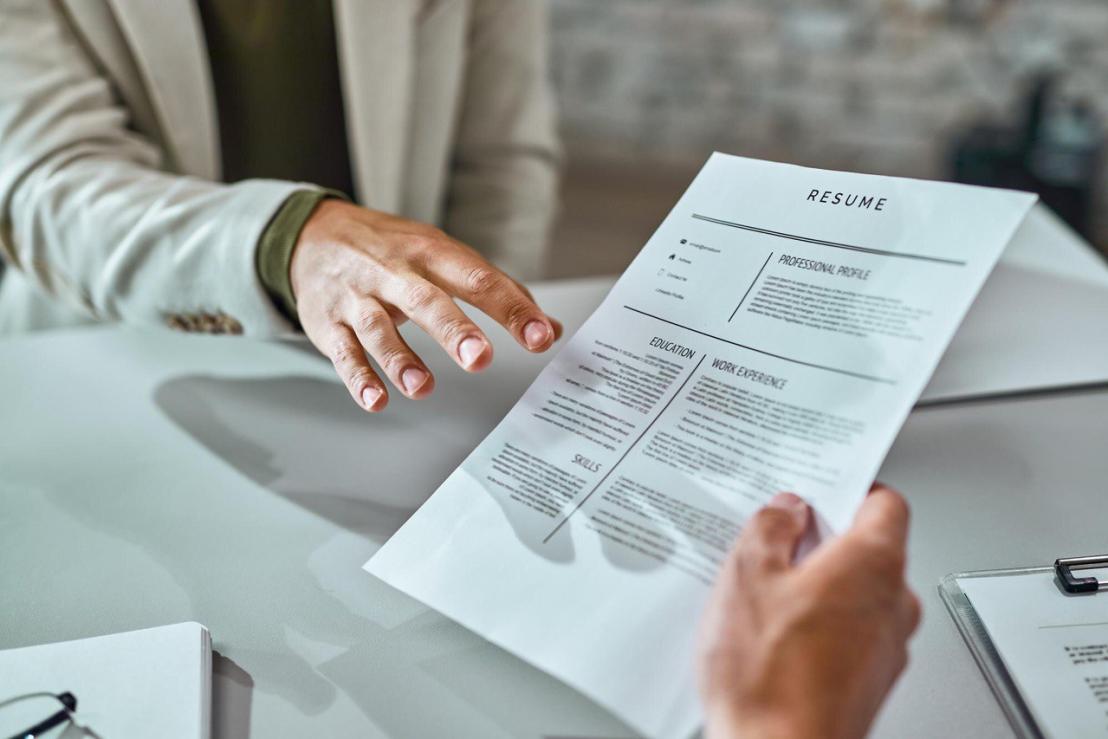 If the language is learned to a sufficient level, and the subconscious mind tells you to try something new, then it is time to work abroad. The process is interesting, but laborious. And the first step in this process is writing a resume in English, as it is international and suitable for most countries.
Writing a resume in English means not just translating your resume into another language, there is a slightly different work to be done here. We will analyze the subtleties and the vocabulary necessary for this below.
Form
Firstly, the standard form for an English resume will differ in design. The template can always be found on the Internet, but it is worth remembering the following:
first, photo. It should be strict, high quality and be in the upper right corner. To the left of it is the name, address, phone number, marital status, date of birth, and email address;
secondly, it is desirable to indicate alternative means of communication, if any, such as skype or social networks;
thirdly, the template is designed as a table, while the frames are hidden, and the text will be perfectly structured into sections;
fourthly, one of the standard fonts for everything, do not overdo it with bold or italics;
fifthly, all links to social networks must be working, and the volume of the resume itself should not exceed two pages.
Parts of a resume (CV)
Personal information. This includes photo, name, age, address, marital status and email. You can add information about citizenship, it can be important for the employer;
Next comes the purpose of the resume. However, here you will not only need to write the desired position, but also tell why you are the right fit and what qualities you have for this;
Next is information about education, very detailed, including not only the name of the specialty and educational institution, but also the years of study, the faculty and the level of education received. If there are several educational institutions, then we indicate them in reverse chronological order;
Additional qualification. This paragraph indicates all additional courses and trainings that you have ever taken, certificates of seminars and conferences are also added here, indicating the year and place of obtaining the certificate and taking the courses;
After qualifications and education comes information about work experience. It plays a huge role, since it reflects all the places of work from the last to the first, the positions held, job responsibilities and the terms of work. This will allow the employer to judge your skills. It is also necessary to indicate full information about the name of the company, position, city and place of work and type of activity of the company.
If there is no work experience, then, internships, part-time jobs, participation in projects or freelancing should be indicated.
Career and professional achievements are indicated in the same section, but specificity is required here. We indicate personal merits in increasing the level of the percentage of sales or the fact of attracting a large investor.
The name of the company should be indicated on the left, and duties and achievements should be written on the right in the form of a bulleted list.
Personal qualities. A section where almost everyone likes to exaggerate and write that they are stress-resistant. Here it is very important to draw a clear line between laudatory words addressed to you and modesty: we write exactly in the middle. Qualities should correspond to previously occupied positions and have something in common with the vacancy for which the application is being submitted at the moment.
Special skills. In this section, you should indicate information about language proficiency, computer literacy, and the presence of a driver's license. You can also describe a hobby.
This section is most interesting to the employer, despite the fact that it is located almost at the very end. So, for example, if your hobby is learning Chinese, then this may come in handy at work and become your lucky ticket to one of the projects.
Awards. You only need to fill out this section if you really have rewards that matter. These are grants, scholarships, awards from the university or from jobs. Achievements are listed in chronological order.
If you work in an area where some kind of research is being carried out, then indicate them. All scientific activities in which you participated and your scientific contribution. If you have not done this, then this item is excluded, like the previous one.
Publications. If you have articles that have been published, then you should indicate them. In their absence, the item is also skipped.
Membership in organizations. Usually, it is something like trade associations.
Recommendations. Here we write the contacts of those who are able to recommend you as a good specialist for the position being submitted. You need to write the full name, company name, phone number and email.
You will also need to attach a letter of recommendation, which is compiled separately and has its own nuances in writing.
Useful vocabulary
married
single
divorced, separated
widowed
personal strengths
employee
insurance
full name
Programmer, Developer
Sales Manager
Business Representative
Accountant
Senior Accountant
Chief Engineer
HR Manager
Lawyer
Assistant
Broad experience in (management)
Successfully administered …
Responsible for negotiating and completing of contracts with customers/companies Delivered gross profit 5% above plan
Extensive working experience
Strong skills
Solid academic foundation of key concepts in …
active
adaptable
ambitious
broadminded
cheerful
competitive
cooperative
creative
curious
determined
eager
easygoing
energetic
enthusiastic
enterpreneurial
flexible
friendly
generous
good natured
hardworking
helpful
honest
imaginative
mature
motivated
optimistic
organized
original
patient
progressive
purposeful
quick
reliable
resourceful
self-confident
serious
sociable
successful
tactful
thorough
trustworthy
independent
leader
vacancy
fee
abilities
date of birth
position
extracurricular activities
accomplishments
employment
fill a position
salary
job qualification
qualified
place of birth
no skilled position
I am … years old
applied upon request
to make an appointment
find a position
apply
advertisment
responsibilities, duties
graduated with high honors (но не с red diploma)
experienced
department
till present
job hunting
join the company
claim
calling
job
full-time employment
part-time employment
work in the capacity of
employer
referee
reference
head
at a salary of
marital status
career goals
***
You should also remember that a resume is a business document that does not allow deviations from style or your own creativity. Everything should be strictly according to the rules, clearly and understandably. Also, when studying a vacancy, you need to take into account all the requirements of the employer, since a standard resume may not be enough.